Lifeline Ballarat is one of more than 40 Lifeline centres across Australia and is part of a trusted national charity that has been saving lives and supporting Australians in need for 60 years.
Lifeline Ballarat delivers crisis support and suicide prevention services through the national 13 11 14 help line. The service provides confidential 24/7 telephone crisis support and referral services to Australians in need.
Currently more than 3000 calls are answered each day, which is one call answered every 30 seconds. Each year Lifeline Ballarat's Crisis Supporters answer more than 10,000 calls.
Lifeline Ballarat also supports the local community through education and training and through involvement in community events.
| | |
| --- | --- |
| |       The Lifeline Ballarat Centre is proudly operated by Uniting Vic Tas. |
 If you require urgent emergency support call 000; or for crisis support call 13 11 14.
Lifeline was founded in 1963 by the late Reverend Dr Sir Alan Walker after he received a call by a distressed man who, three days later died by suicide. Determined not to let loneliness, isolation or anxiety be the cause of other deaths, Sir Alan launched a crisis line out of Sydney. On day one, Lifeline received over one hundred calls for help.
Lifeline receives over a million interactions each year from people needing care and support either by telephone or short form messaging. Lifeline now has a presence in every state and territory operating from hundreds of locations and delivering a range of services specific to the needs of local communities.
Lifeline Ballarat began operation on November the 14th, 1971 as a developed vision set forth by a band of keen volunteers from the Uniting Church. The first call was taken at 4:07pm on that day. Volunteers have continued to be integral to Lifeline Ballarat. Over 1,000 volunteer telephone crisis supporters have helped people in crisis in the Ballarat community over the last 50 years. 
The Lifeline Ballarat team are on a mission to recruit more telephone crisis supporters to help 'answer the call' across our region and nationally.
Our team are also working to strengthen the community through education and training. Over the past decade Lifeline Ballarat has trained hundreds of community members, providing them with the skills to recognise, respond and refer on for further support those in crisis, whether that be clients, workmates, community members, friends or family.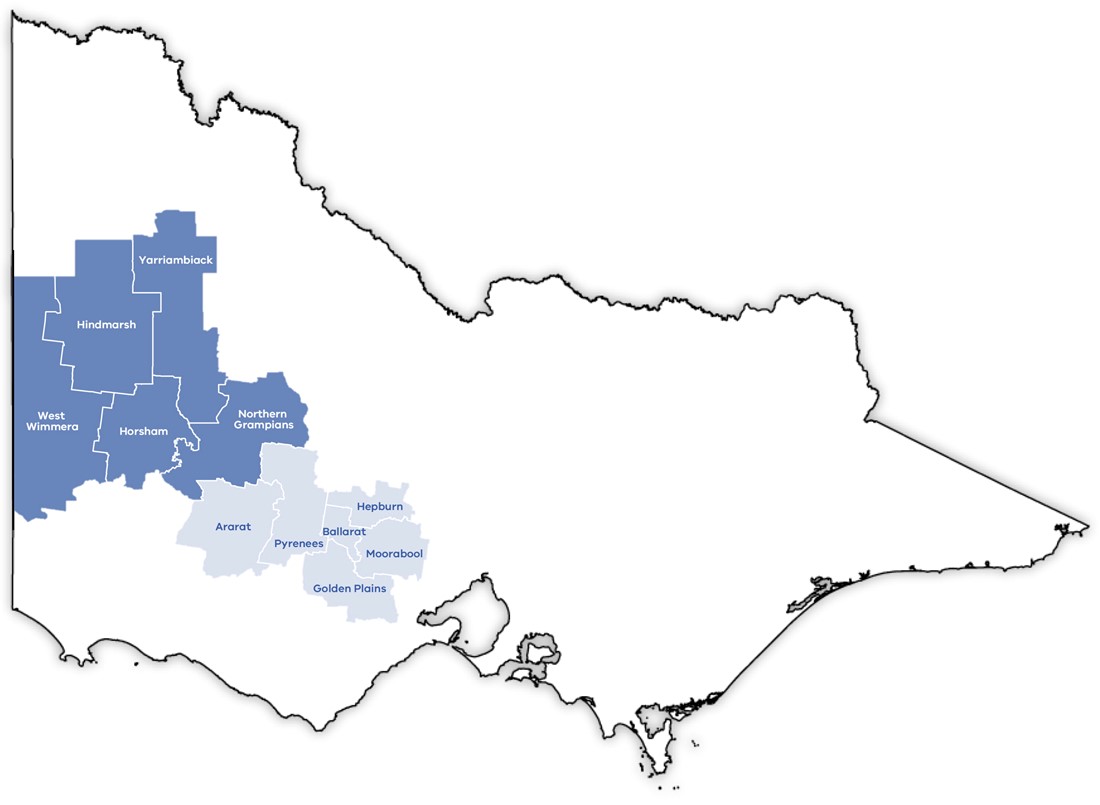 Lifeline Ballarat is located in Ballarat, Victoria, Australia. As part of a national network, it serves all Australians, but locally, Lifeline Ballarat serves the community of Ballarat, and the wider Grampians region.
Lifeline Ballarat covers the area from the South Australian border in the west, to Rainbow in the north, Bacchus Marsh in the east and Chatsworth in the south.
Connection is fundamental to everything we do at Lifeline. We know it is through connection that we can find hope. Our Crisis Supporters are committed to listening without passing judgement. All crisis support contacts are confidential.

We acknowledge Aboriginal and Torres Strait Islanders are Australia's First Peoples and the traditional owners and custodians of the land on which we live and work. Lifeline Ballarat is situated on the lands of the Wadawurrung people.
Uniting Ballarat is committed to safe and inclusive workplaces, policies, and services for LGBTIQ+ communities and their families.
Help us help Australians in crisis